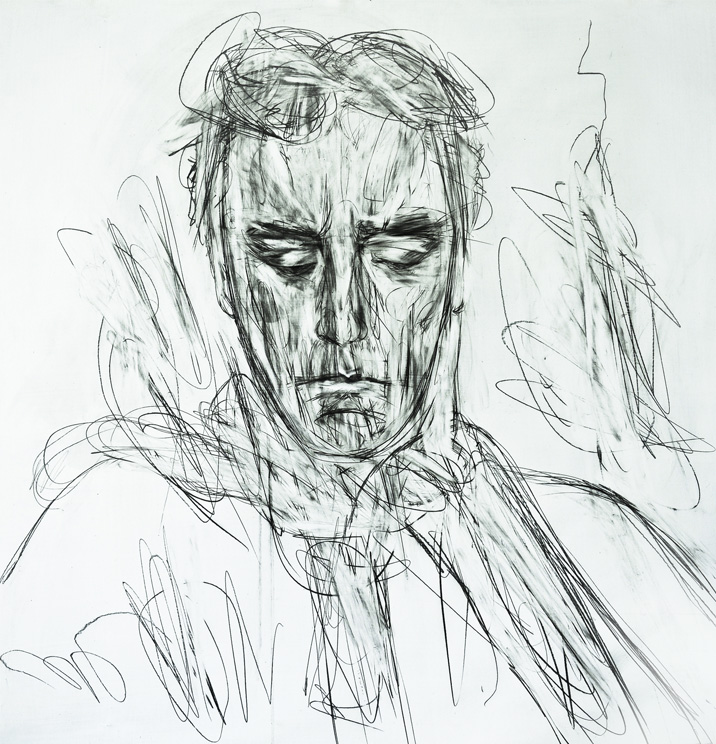 Jay Reading, 2011, pencil on board, 83x85cm
Ragnar ("Jay") Lovatelli Janér was born in Rio de Janeiro on July 6, 1957 to a Swedish businessman and an Italian author. Having lived in various countries in Europe and the Americas, he draws inspiration from many cultures and styles. He is also influenced by his academic background in Mathematics and his years in the business world as a securities trader.
Across styles, techniques, and subjects, Janér approaches painting as sculpture, always searching for a third dimension. Although true to the subjects of his portrait work, his abstractions represent new realities.
He has exhibited his paintings in various galleries and public spaces.
Most recent exhibitions:
October 11 - 30, 2017: "Actions and Emotions", new works at the L'Archivio di Monserrato, Rome.
May 25 - June 17, 2012: "My Global Self," a solo retrospective at the Moscow Museum of Modern Art. Click here for reviews and notices.